Join A Team
The list below highlights teams that are looking for new team mates or a place to get further connected at Thrive. If you don't see anything you're interested in, send us an email at info@thrivechurchca.com and we will let you know other ways to get involved. What are you waiting for, join a team today and have fun making a difference!
thrive kidz
Be part of a ministry that is active and fun while teaching kids that Jesus loves them! Get ready to hula hoop, cheer, sing, dance, and read the Bible – all in the name of bringing kids into a relationship with God. There are many ways in which you can serve in KIDZ – provide loving care with a dynamic team of people who have a passion for investing in the lives of our children
production team
If you're comfortable with computers and technology, or you're simply interested in running lights, mixing sound, or audio/video recording, we would love for you to join.
do good
Do you have a passion for outreach? Do you want to help connect Thrivers with service opportunities? Do Good exists to encourage our church to get out into the community and Do Good. Through Do Good, we help match people with service opportunities, and to raise funds for Do Good initiatives. We are looking for volunteers who love to talk to people and who have a passion for helping others.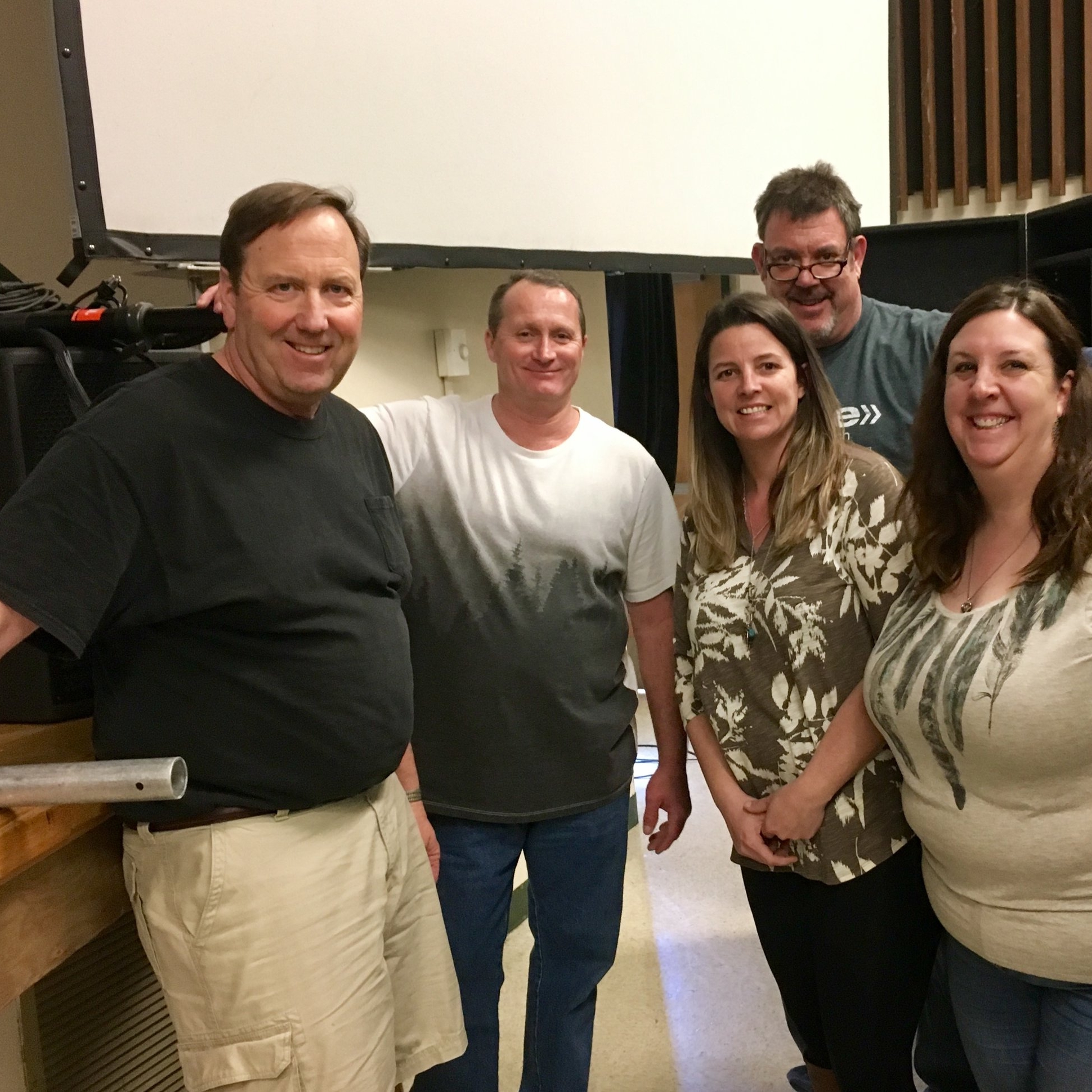 road crew
Without the ability to make Thrive "portable," impacting people for Christ would not be possible. We'd love your help unpacking and packing back up the Thrive experience either during the early morning or early afternoon. On-the-job training and inside jokes will be provided.
host team
Are you a people person? If so, this team is for you! This team welcomes everyone to Thrive with a smile and helps to ensure that first-time guests have a great first experience. This team also distributes bulletins, serves coffee and donuts, helps to answer questions and assist with volunteer sign ups.
one youth
Have a heart for students? Can you help out about once a month? Come hang with us at ONE YOUTH! Team-up to serve in our fun, fast-paced environment, and make a difference. Whether you're a college student who wants to serve your peers or an empty-nester longing for students to experience the life Jesus promises, you can change lives.
worship team
Do you love to sing? Can you play an instrument? Do you watch and listen to worship music on repeat? If this is you, then our Worship Pastor wants to meet you! Send us an email and we'll get it set up.